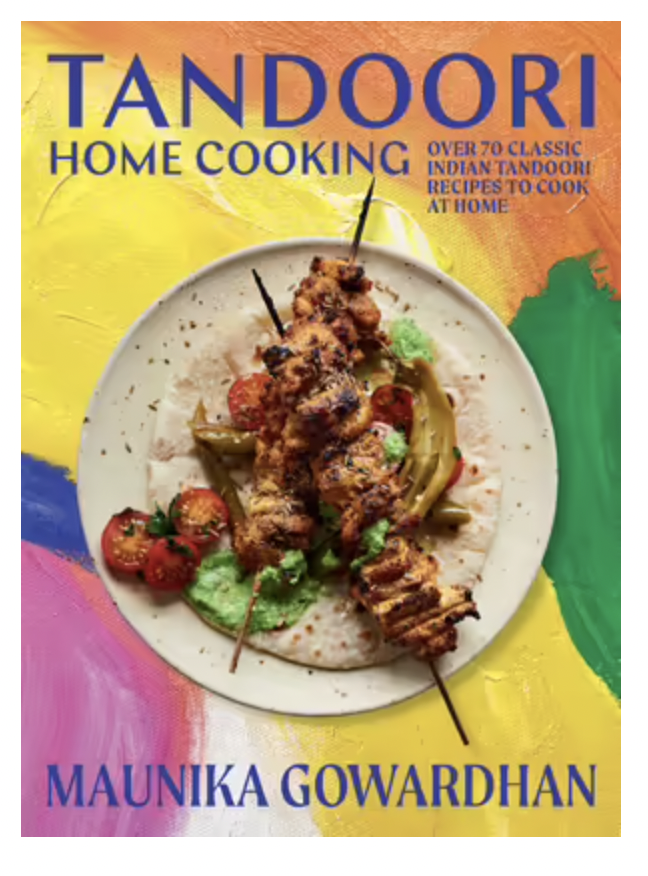 Cooking in a tandoor (clay oven) is a technique that dates back to the Bronze Age, and traditionally has always been about bringing the flavour from the clay oven to the vegetables, meats and fresh breads cooked in it. Communal kitchens have centred around the tandoor for generations across the northern frontier of India, making their way through the Indian subcontinent, and always providing warmth, good food and flavour.

In Tandoori Home Cooking, Maunika Gowardhan, bestselling author of Thali, takes you on a tour to share an explosion of tandoori flavours, spices, recipes and culinary heritage found across the streets and restaurants of India, with dishes that can be made in conventional ovens and grills in your home all year round.

From Aslam Butter Chicken and Zafrani Paneer Tikka, along with Apple, Beetroot and Mooli Salad and Garlic and Ghee Naan, to Mango and Pistachio Kulfi Lollies and Jal Jeera, there is a dynamic selection of classic recipes, all of which can easily be created at home.

With meal planners to guide you on what dishes can be paired together, Tandoori Home Cooking arms home cooks with everything you need to bring tandoori cooking into your own home.

About the Author

Maunika Gowardhan is an Indian chef and author. Born and raised in Mumbai, India she is now based in the UK. She regularly contributes to a number of media publications including BBC Olive Magazine, BBC Food, Sunday Times, Telegraph and is the contributing editor for Vogue India where she shares all the latest on the global Indian food scene.