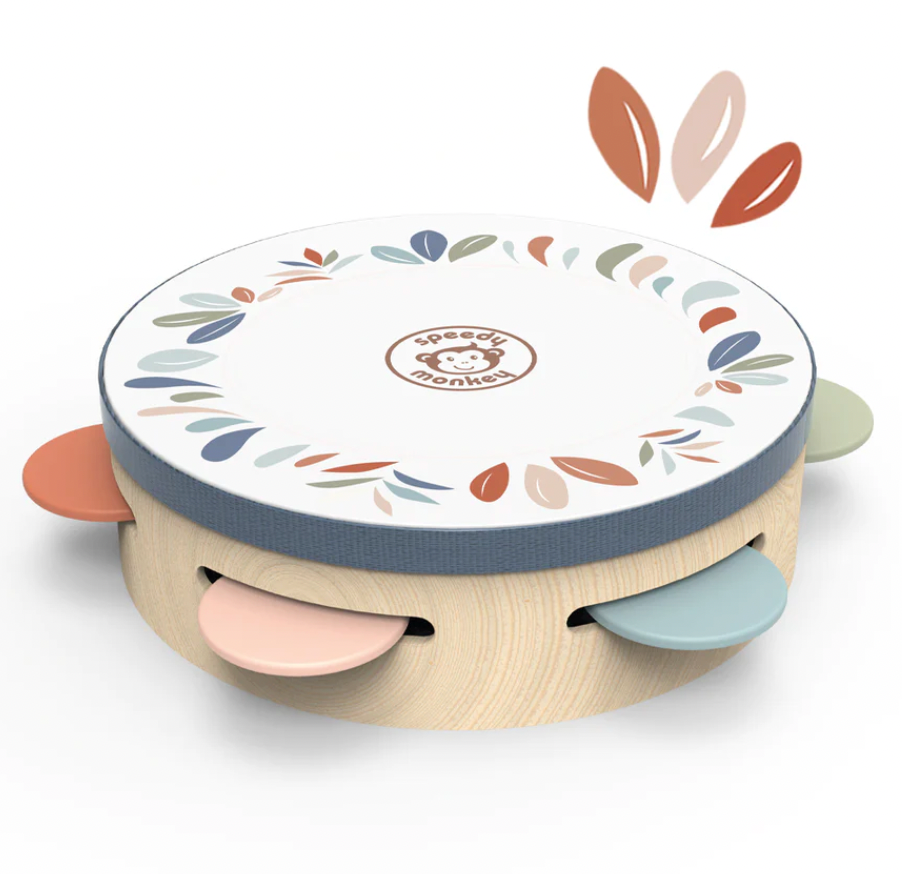 In the musical toy range, this tambourine produces a fun, soft sound that is a favorite for children of all ages.
It features a decorated drumhead lined with a blue ribbon and 6 pairs of colorful chrome jingle sets.
Helps develop the little ones' sense of rhythm, motor skills, and musical awareness.
This toy is crafted from sustainably sourced wood from FSC® certified forests. Presented in a beautiful gift box.