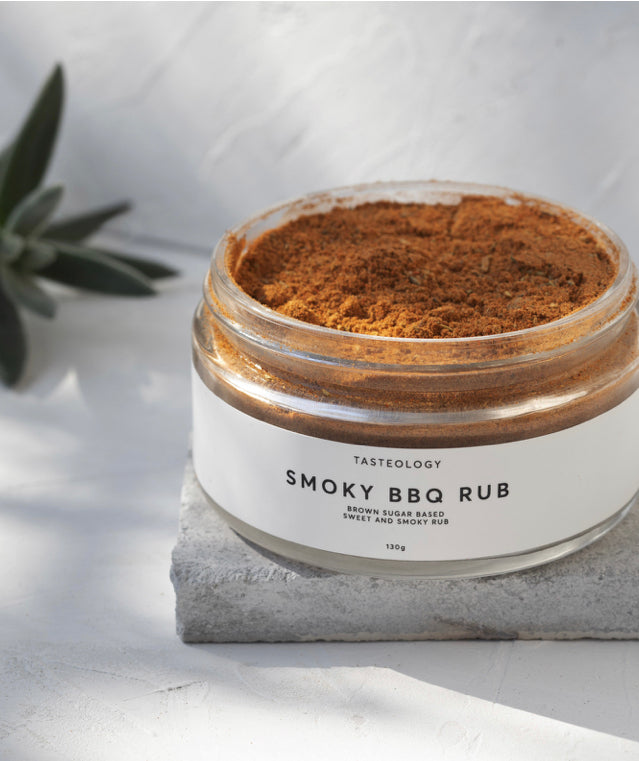 With a base of Brown Sugar, this rub is mixed with the perfect balance of sweet and smoky flavours, and is great for all types of meats and on roasted vegetables such as corn cobs.
The rub comes in a premium oversize glass jar.
130g.
_______
Ingredients: Brown sugar, Smoky paprika, Garlic powder, Ground black pepper, Ginger, Mustard powder, Onion powder, Rosemary leaves, Salt.
May Contain: Traces of pine nuts, gluten and other nut products.