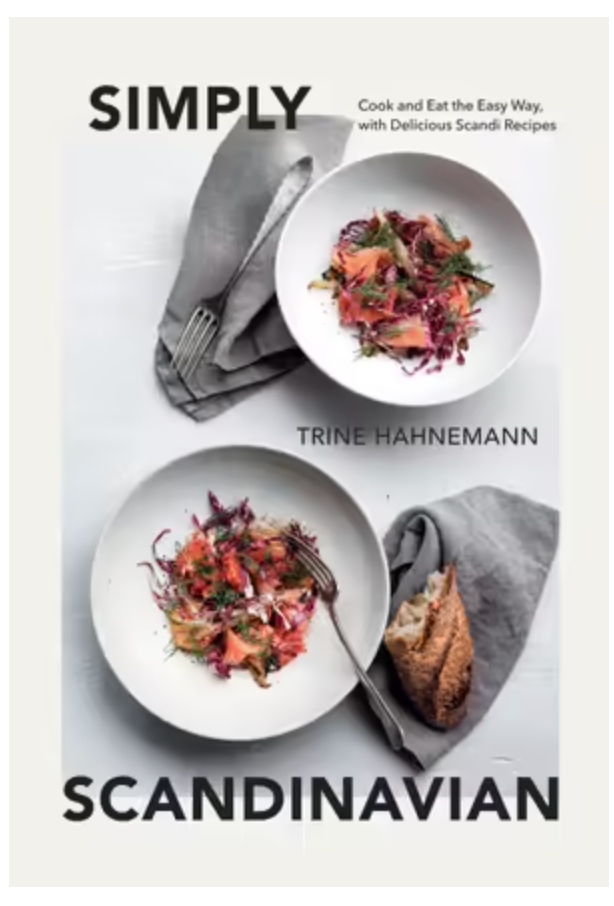 Simply Scandinavian is a beautifully inspiring collection of easy and delicious recipes.

In a nod to the Scandinavian way of eating, the book offers over 80 unpretentious and straightforward dishes with a focus on ease of cooking and seasonality. By showing just how achievable it is to get amazing flavors out of a handful of good ingredients, Trine creates solutions for easy breakfasts, mid-week meals, and simple but impressive ways to entertain family and friends.

This is an uncomplicated and greener way to cook and eat, from an expert in Scandinavian cookery.
Reducing time spent in the kitchen, cutting down on meat, shopping sustainably, eating seasonally and being kinder to the planet and our plates this books covers it all at a time when we are all being encouraged to simplify our lifestyles
An ideal companion cookbook for those who wants inspiring yet achievable mid-week meals
Trine has eaten this way all her life, and her recipes are naturally simple and delicious, without compromising of quality


About the Author

A chef and food writer, Trine Hahnemann is an enthusiastic advocate for sustainable solutions, organic sourcing and simple food cooked with love. With her great knowledge of Danish food and food culture, she writes for and appears regularly in the media in America and Britain. Trine has written several cookbooks both in her native Danish and in English, including Scandinavian Baking, Scandinavian Comfort Food, Copenhagen Food (winner of the Guild of Food Writers award for International or Regional Cookbook) and most recently Scandinavian Green.