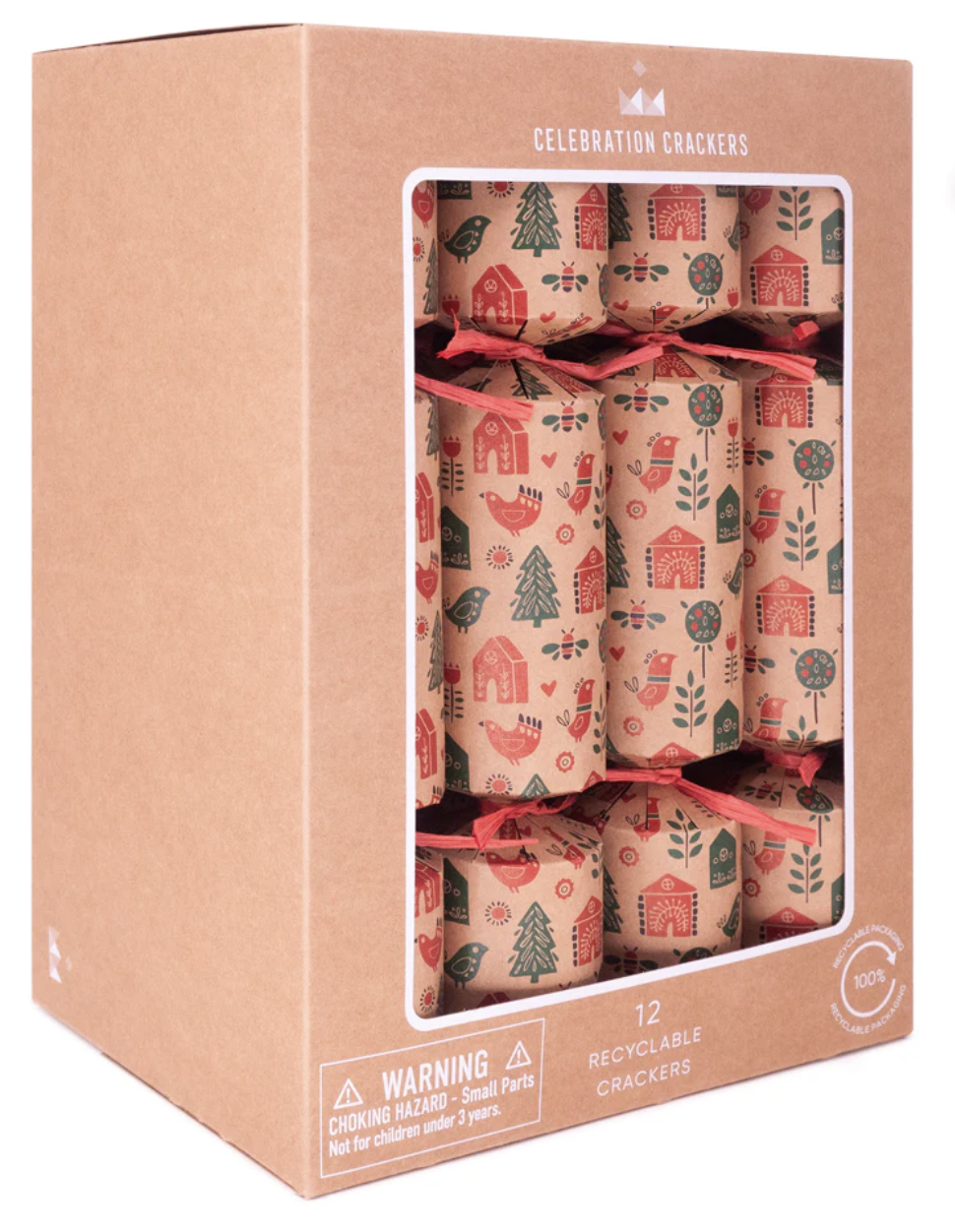 Red & Green Skandi (Set of 12)
Did you know? The minimalist style of Scandinavian design emerged during the 1930s within Denmark, Finland, Iceland, Norway and Sweden. The design promoted simplistic ways of living and showcased carious works by Nordic designers. The minimalist philosophy emphasised clean lines and simple designs that were inspired by nature and climate to create the Nordic design.
Each cracker in the tray contains a hat, snap, joke/motto, and one of the following gifts: Bottle opener, Tree decoration, Wordearch puzzle, Stocking cookie cutter, Tweezers, Magic trick, Dot-to-dot puzzle, Screwdriver keyring, Wine charms and Heart paperclip.
100% FSC Materials