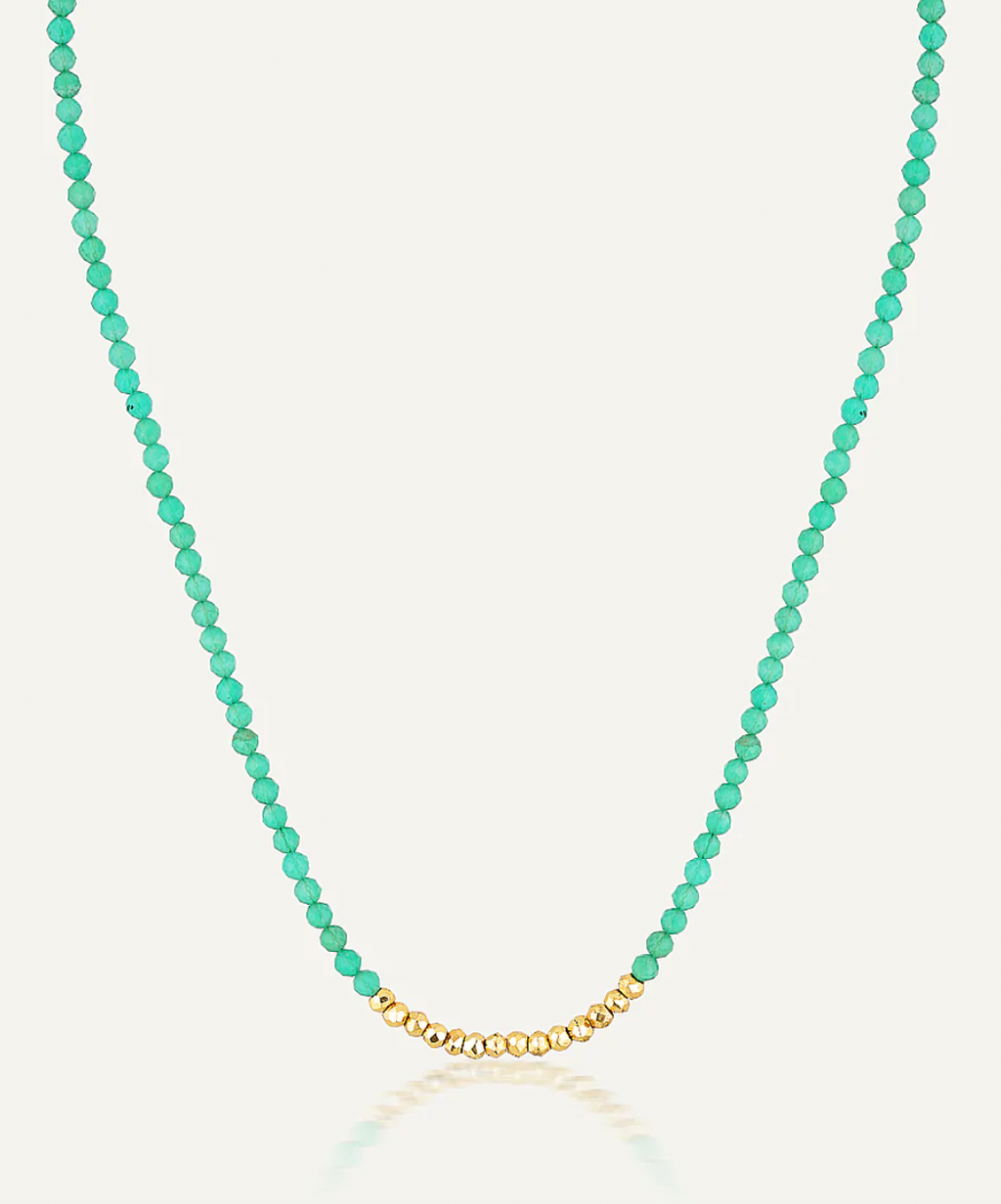 Rae Necklace - Green Onyx
We have run out of stock for this item.
The Rae necklace is a petite choker-style necklace featuring Green Onyx and Pyrite faceted beads. 
Closure is 18K electroplated gold on 925 Sterling Silver.
Authentic Green Onyx and Pyrite sourced in India
4mm beads
38cm chain + 5cm adjustable

 

range
How to wear it:
Pair the Rae Necklace with the Kora Necklace for an unbeatable stack.