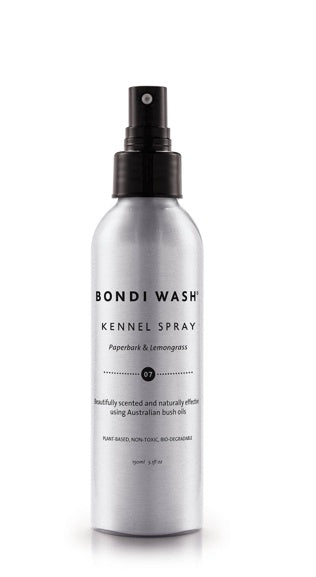 Lemongrass scent to freshen your dog's bedding or kennel.  Paperbark is an Australian native with wonderful properties including anti-bacterial, anti-fungal and insect-repellant but also relaxes and soothes.  Combined with zesty lemongrass and other essential oils, this spray smells divine.  Using only plant-based ingredients, you and your pup will love it.
Bondi Wash tip: Use to sanitise and refresh pet's bedding or other favourite sleep spots such as beds and couches.  Gentle enough to be sprayed directly on the fur to impart a fresh, fragrant scent.
150ml
Ingredients: Purified water, plant-derived alcohol, plant-derived emulsifier, Australian bush oils, essential oils, food-grade preservatives.