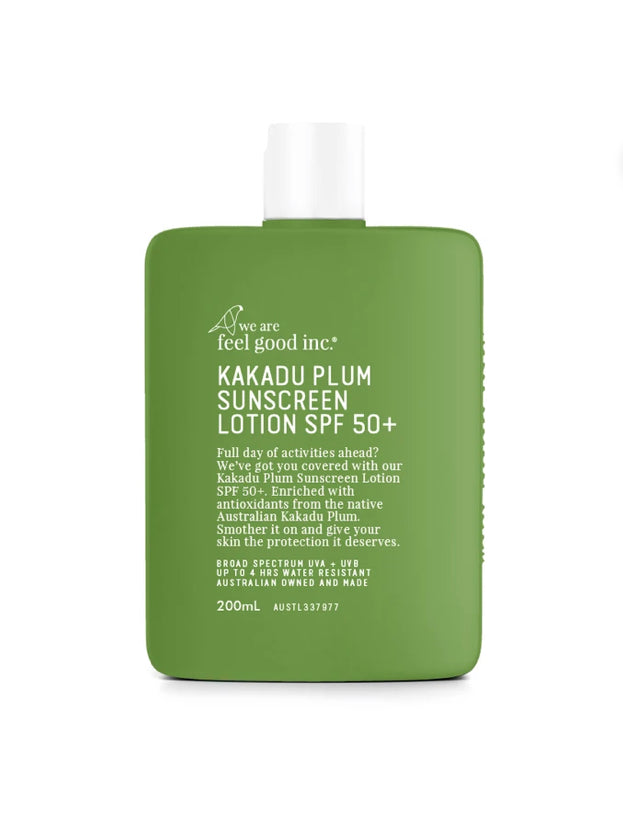 Kakadu Plum Sunscreen SPF50+
Full day of activities ahead? We've got you covered!
Our Signature Sunscreen formula enriched with antioxidants from the native Australian Kakadu Plum. Made with the same light, refreshing scent as our Kakadu Plum Body Milk. Broad spectrum, non-greasy and up to 4 hours water resistant to give you maximum coverage. With added Vitamin E and Aloe Vera to nourish your skin. Smother on this antioxidant SPF and give your skin the protection it deserves.
Free from PABAs, parabens, oxybenzone and octinoxate.
Australian owned and made.