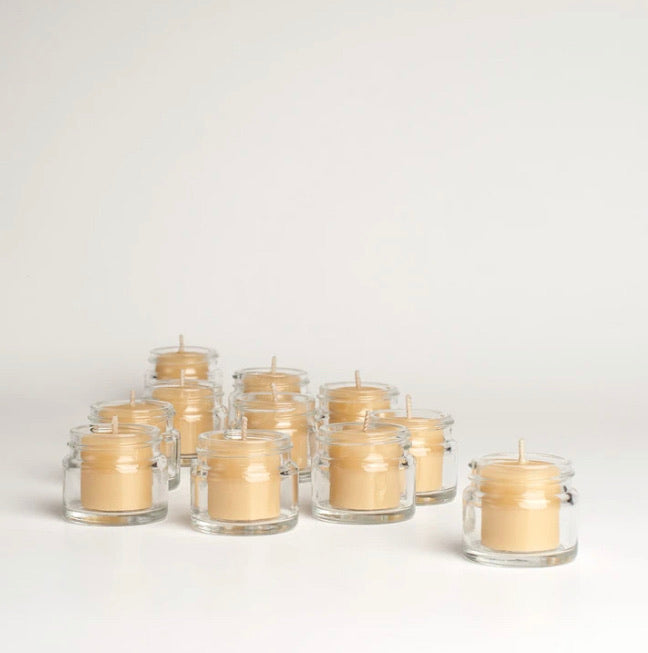 Pure beeswax tealight candles in a reusable, jam jar candleholder created for long term collaborator, Joost Bakker.
Dimensions
H: ~3.4cm
W: ~4.0cm
Burn time: 4 - 5 hours each
These candles must be used in the specific size of jam jar sold in the Jam Jar tealight pack. No bigger. No smaller. *
(the wick is chosen to burn to the specific width of our jam jar... a bigger jar and it won't consume all the wax... a smaller jar and you'll get smoking and soot).