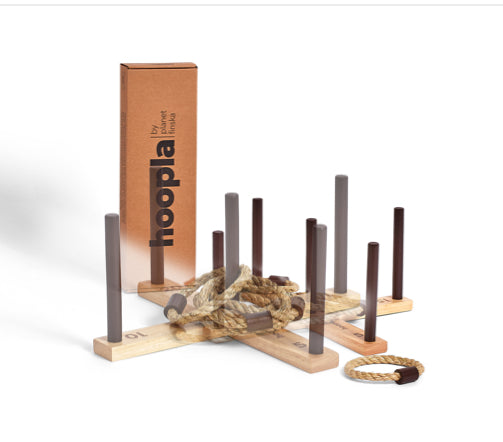 We have run out of stock for this item.
Hoopla is a simple but great fun traditional ring toss game for young and old. Our version is played on a timber cross with 5 pegs and has origins as a Victorian parlour game.  Hoopla will provide a lot of laughs at your next barbecue or children's party.  It is an excellent way to get the kids counting and adding in fives!
Hoopla by Planet Finska is crafted from environmentally sustainable hardwood and comes with five natural rope rings.  Numbers are branded into the timber for a  quality finish.
Dimensions are 45cm square and pegs are 18cm high