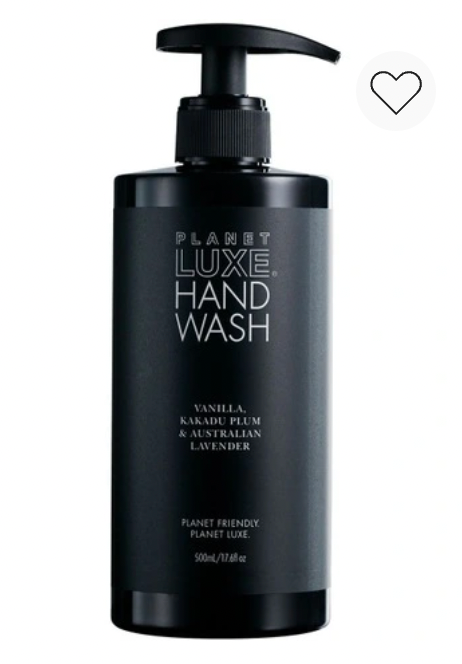 A NATURAL BOTANICAL BLEND OF ORGANIC HERBS, PLANT EXTRACTS & PURE ESSENTIAL OILS.
NO PARABENS. NO PHOSPHATES. NO SULPHATES.NO COCAMIDOPROPYL BETAINE, NO DEA, MEA, TEA. NO SYNTHETIC FRAGRANCES OR DYES.
NO ANIMAL TESTING OR ANIMAL BY-PRODUCTS. TOXIN-FREE, READILY 100% BIODEGRADABLE & GREYWATER SAFE.
How to use: Lave away the detritus of everyday life with our luxurious Hand Wash. The rich lather nourishes as it cleans and the planet positively exhales with relief. This product has a new formula to ensure that the product does not clog the pump resulting in those occasional nasty spurts. I know some of you will say what spurts? - others will smile and say thank you.
Directions: Moisten your hands and apply. The longer you massage the cleaner your hands become. Rinse, pat dry and savour the aroma. Discontinue use if irritation occurs. Keep out of direct sunlight.