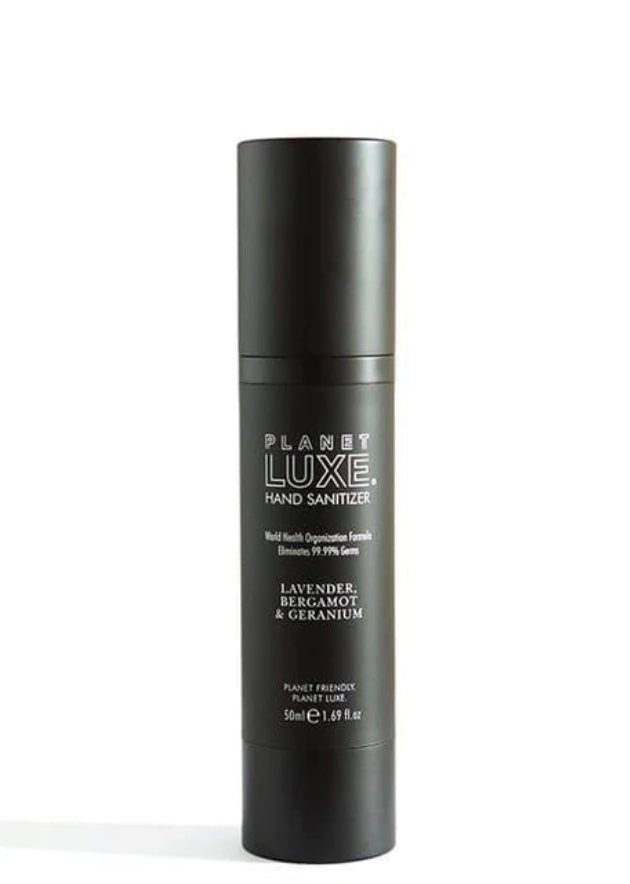 Vaporize viruses, obliterate bacteria and bring armageddon to other germs with immediacy, using our natural, ethanol based sanitizer.

World Health Organisation recommended formula with 80% ethanol, hydrogen peroxide and Glycerin (plant origin).

Aluminium atomiser + fine mist spray.

Certified Organic Essential Oils.

Rinse free.

Preservative Free, Plant Based & Biodegradable. No synthetic dyes or fragrances. No palm oil. No animal testing or animal by-products.

Directions: Apply 2 or more sprays to hands. Rub together to ensure all surfaces are covered. Hands will dry naturally. Suitable for non-porous surfaces to disinfect - in the home or out and about. Eliminates 99.99% of germs. Moisturise hands regularly with Planet Luxe Hand Balm to avoid dryness.