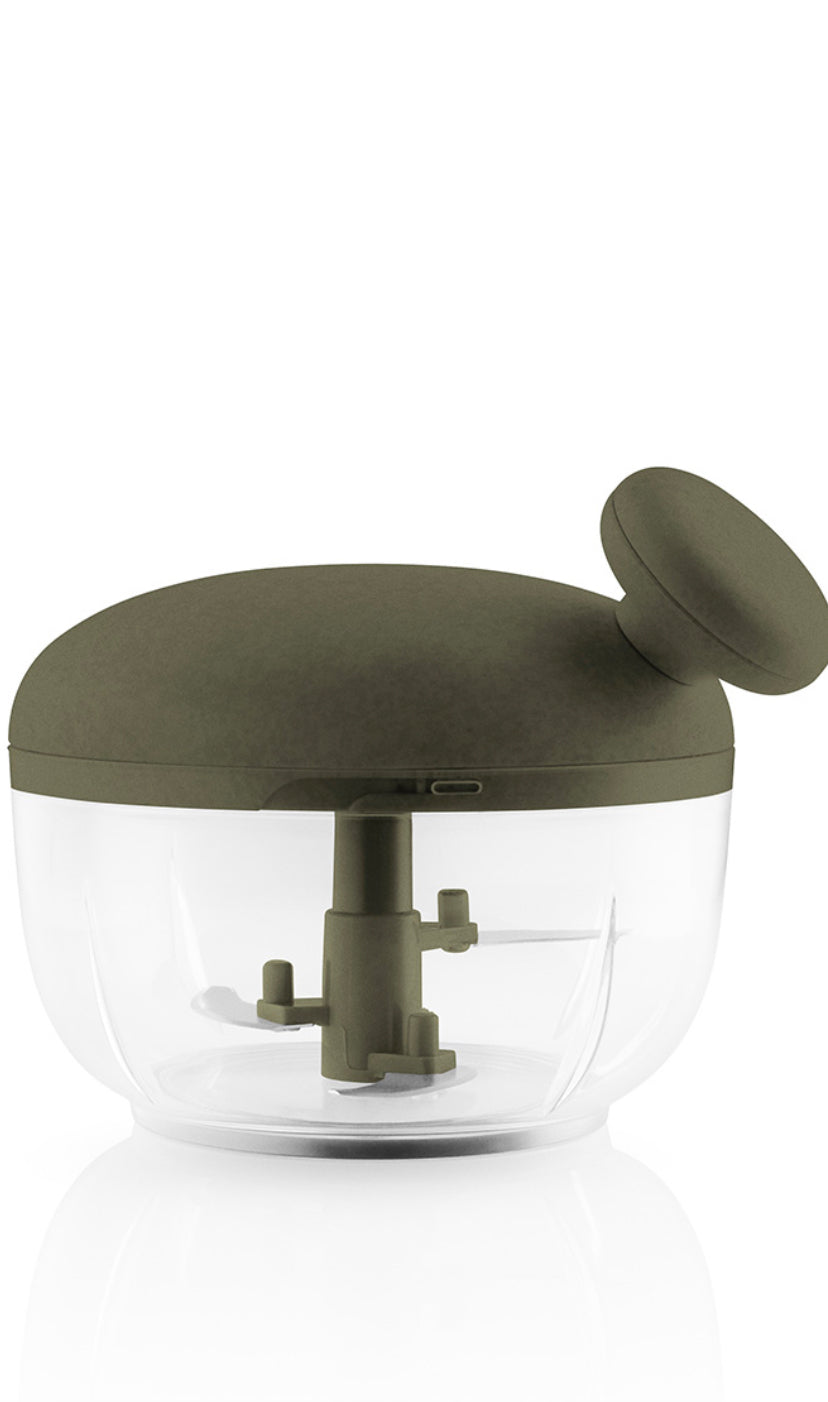 The Eva Solo Green Tools Mini Chopper allows you to chop ingredients with optimum control. Place the ingredients in the container, position the lid and pull the string. The more times you pull the string, the more finely chopped the contents. 
Vegans, vegetarians, flexitarians, pescatarians and meat-eaters: Welcome to the green kitchen! What you put on your plate is not that important - but how it tastes is paramount. 

Eva Solo's new Green tools series comprises functional and sustainable utensils that will help to bring out all the flavours in all the wonderful vegetables. The Green tools are a tribute to new green habits in the kitchen.

The container and attachments are dishwasher-safe, while the lid needs to be washed in hot water and soap.