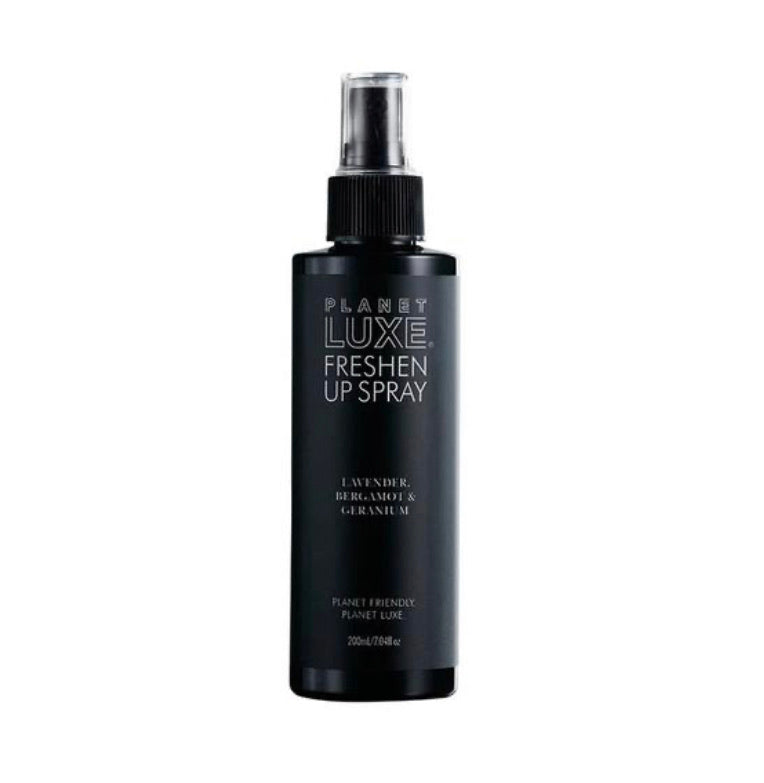 Description: Freshen Up Spray 200mL 
LAVENDER, BERGAMOT & GERANIUM
Ingredients: Aqua (Purified Water), Cetyl Alcohol, Cetrimonium Chloride, Lavandula Angustifolia (Lavender) Oil Citrus Bergamia (Bergamot Orange) Peel Oil, Pelargonium Graveolens Oil, Origanum Vulgare Oil, Thymus Vulgaris (Thyme) Extract, Olea Europea (Olive) Leaf Extract, Rosmarinus Officinalis (Rosemary) Leaf Extract, Lavandula Angustifolia (Lavender) Flower Extract.
A NATURAL BOTANICAL BLEND OF PLANT EXTRACTS & PURE ESSENTIAL OILS
NO SYNTHETIC FRAGRANCES OR DYES. NO PALM OIL. NO PHTHALATES. NO 1.4 DICHLOROBENZENE.
NO ANIMAL TESTING OR ANIMAL BY-PRODUCTS.
How to use: This all-in-one spray is de rigueur to transform your surroundings from whiffy to waftings of fresh and fragrant. Infuse your home, bed linen and ironing with this custom blend of luxuriant essential oils and plant extracts. It's also great when travelling as a pillow spray and to fumigate those musty smells that linger in our luggage. Your day never smelt so good.
Directions: Shake well before use. Spray as often as desired or as required to freshen up any space, bed linen or garment. Always follow care label instructions when spraying directly onto fabrics and spray from no closer than 15cm away.