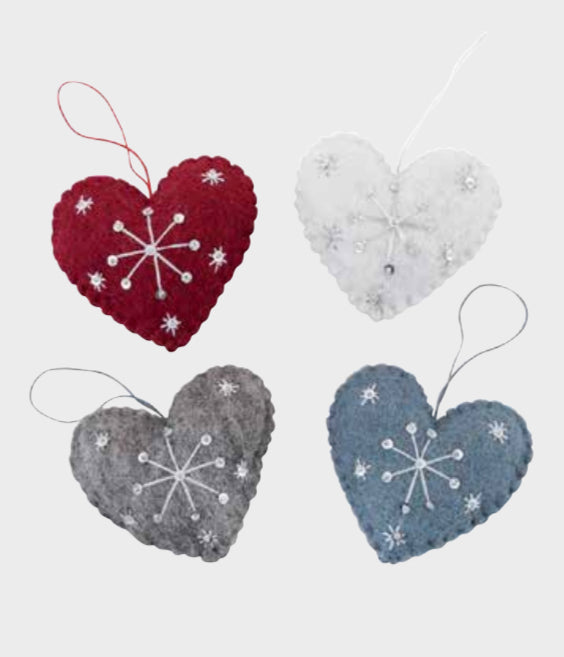 Felt Heart with Snow Stitch
We have run out of stock for this item.
These felt Christmas decorations are fair trade and handmade with love in Nepal by skilled female artisans. All embellishments are individually hand stitched ensuring that every Pashom product is truly unique and something to treasure for years to come.