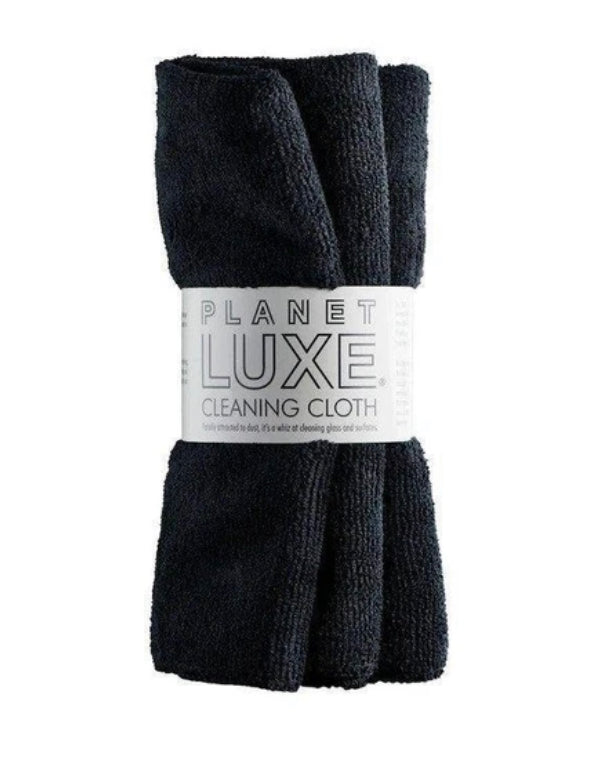 Cleaning Cloth Plush Black 2 Pack
Planet Luxe Microfibre Cleaning Cloths are the ultimate dust buster. They trap dust and absorb liquid more efficiently than other cloths or paper towel, and love partnering with Planet Luxe products to make your cleaning fast and toxin-free.
Available in any colour as long as it's black - each cleaning cloth is 40cm x 40cm and made from thick, soft micro fibres. The cloths are super handy in the kitchen, bathroom and laundry. Cloths can be used over and over again and can be machine washed.
Fatally attracted to dust, they're a whiz at cleaning glass and surfaces.
Washing Instructions: Machine or hand wash in warm or hot water with a mild detergent such as Planet Luxe Laundry Liquid. Avoid washing or drying with cotton or other natural fibre items that produce lint. Planet Luxe cleaning cloths are always on the job, even in the washing machine, and will collect lint in the same way they collect dust and other particles.
Composition: 80% polyester, 20% polyamide. 

Size: 40cm x 40cm.