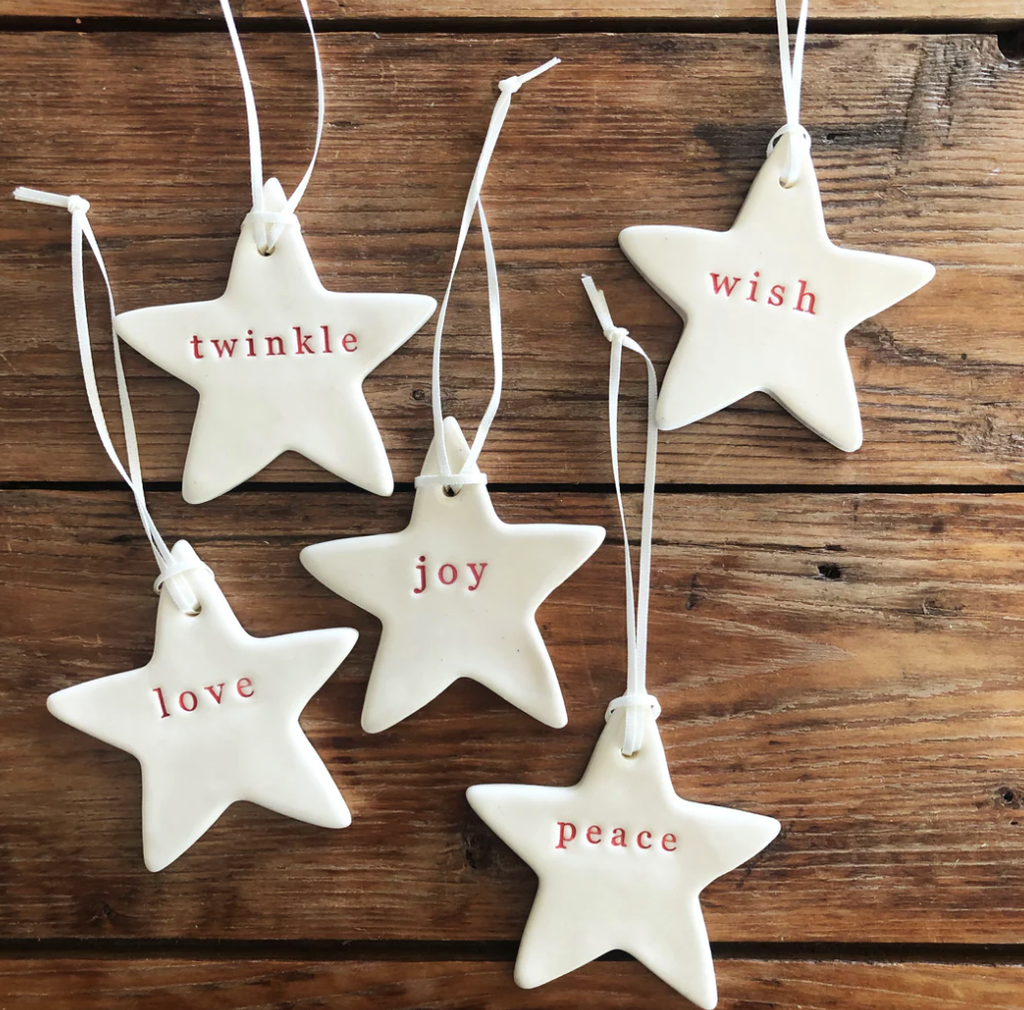 Word Stars - Christmas Ornament
Lovingly handmade in Brisbane, Australia these ornaments are created using cream/white earthenware clay with a gloss glaze on the front. Each ornament is stamped with red designs pressed into the clay.
The ornament has a ribbon for hanging or tying.
Please note: this is a handmade item and any imperfections are part of the beauty that is handmade. 
Each star measures approximately  7cm x 7cm
every christmas my parents gave me an ornament . . .
when i left home i took with me
an eclectic and beautiful collection
that still decorate my tree to this day
this ceramic ornament
is handmade with that same spirit
of memory and love – kylie johnson