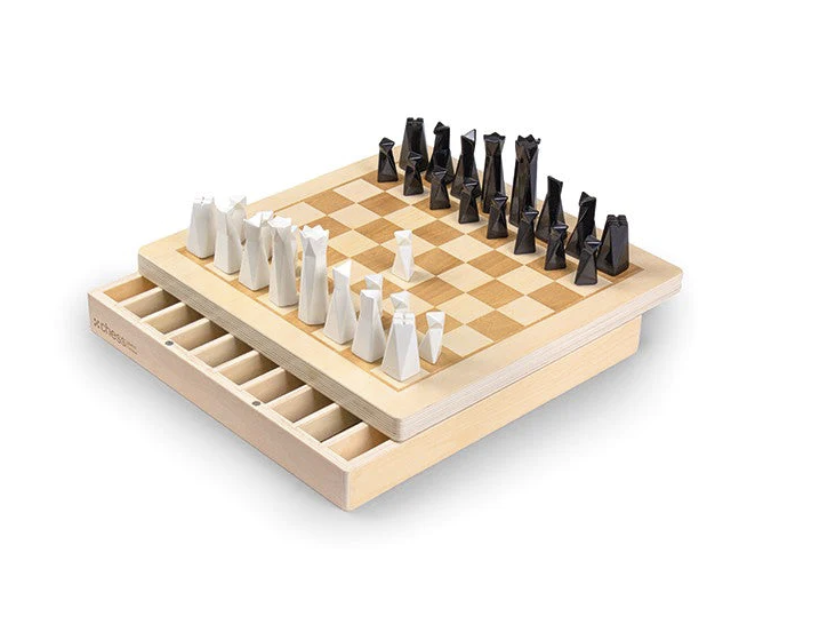 Chess by Planet Finska is our elegant take on this ancient and respected game.
Our board is crafted from thick, beautiful Linden plywood and our striking geometric chess piece designs are honed from high quality polished resin which are weighted for a high end feel.
This set is presented in a premium gift box with understated branding. Chess by Planet Finska is both beautiful to play and is the perfect piece to enhance any interior.