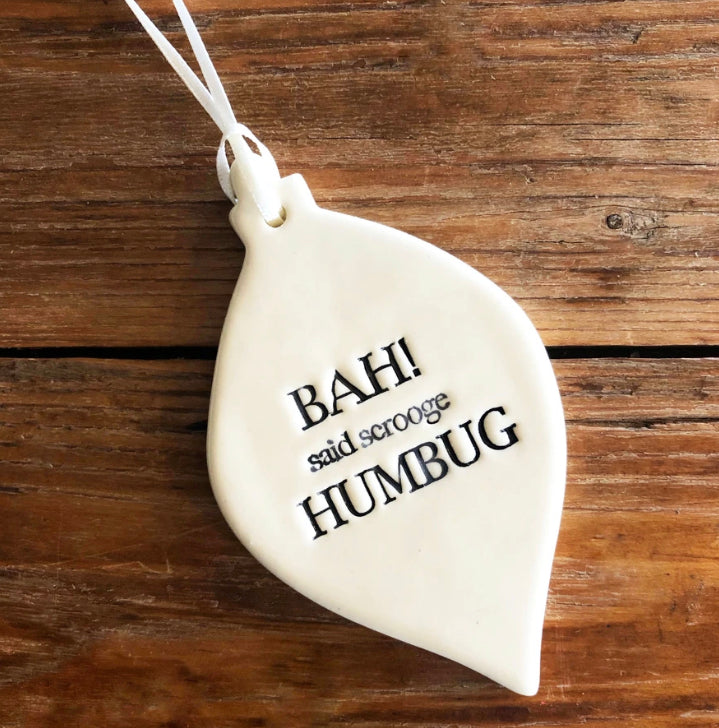 Ceramic Bah Humbug Decoration
Bah humbug!
Lovingly handmade in Brisbane, Australia our ornaments are created using cream/white earthenware clay with a gloss glaze on the front. Each ornament is stamped with black designs pressed into the clay.
The ornament has a ribbon for hanging or tying.
Please note: this is a handmade item and any imperfections are part of the beauty that is handmade.  turned around within 1-2 weeks and you will receive a notification from us if this happens.
Measures approximately 5cm x 10cm