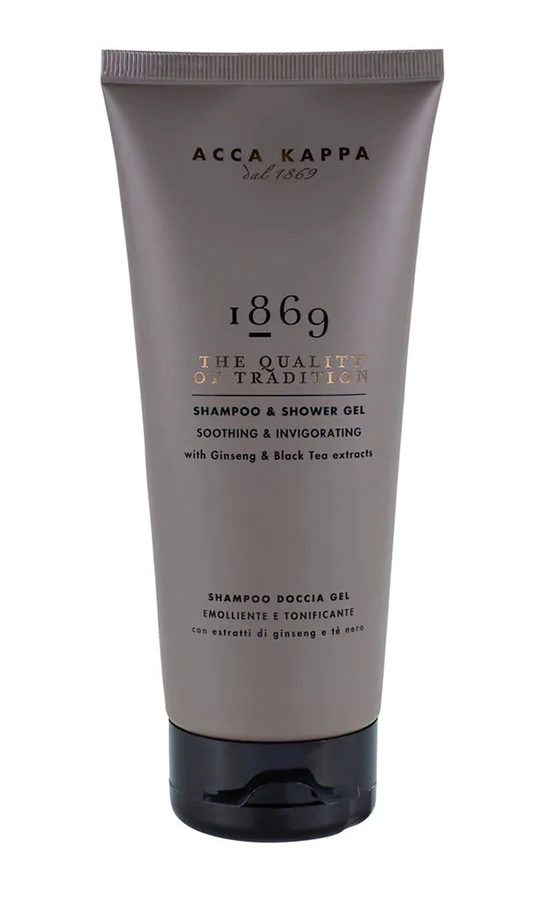 1869 Shower Gel & Shampoo
We have run out of stock for this item.
This dual purpose, gentle cleanser from Acca Kappa is specifically formulated for the needs of a man's body and hair. Enriched with natural extracts of ginseng and green tea - a known anti-ageing antioxidant. Formulated with Provitamin B5 and glycerin to deeply hydrate, protect and moisturise skin and hair.
Elegant and distinctly masculine, characterised by the warm notes of a leather accord. A heady cocktail of cardamom and geranium brings freshness to the fragrance. Made in Italy. 
‐ Vegan friendly
‐ Skin and hair moisturising
‐ Rich antioxidant properties
‐ Naturally soothes and tones men's skin
‐ Free of parabens, petrolates, checmical antioxidants, alcohol and GMOs
‐ Made in Italy
‐ 200ml