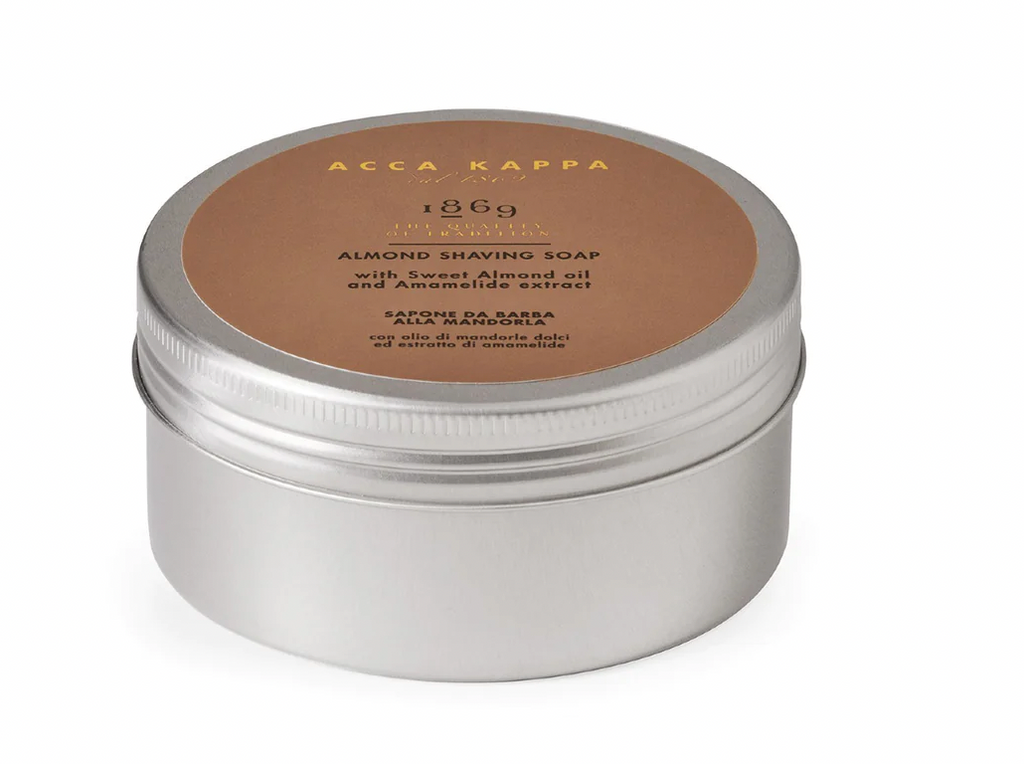 1869 Almond Shave Soap - Tin 250gm
Acca Kappa's 1869 Shave Soap features a sophisticated formula that ensures a effective, comfortable shave. Featuring a vegetable based formula that is free from artificial ingredients and additives. Enriched with coconut oil, aloe, almond and hemp oil, the '1869' Shave Soap leaves skin smooth and moisturised, protecting from irritation and razor burns. With the added benefit of English oak extract to prevent skin ageing.
Leaves skin gently scented with 1869... a fragrance characterised by the warm notes of a leather accord. Cardamom and geranium brings freshness to the fragrance and compliments the dynamic notes of vetiver and amber. Made in Italy.