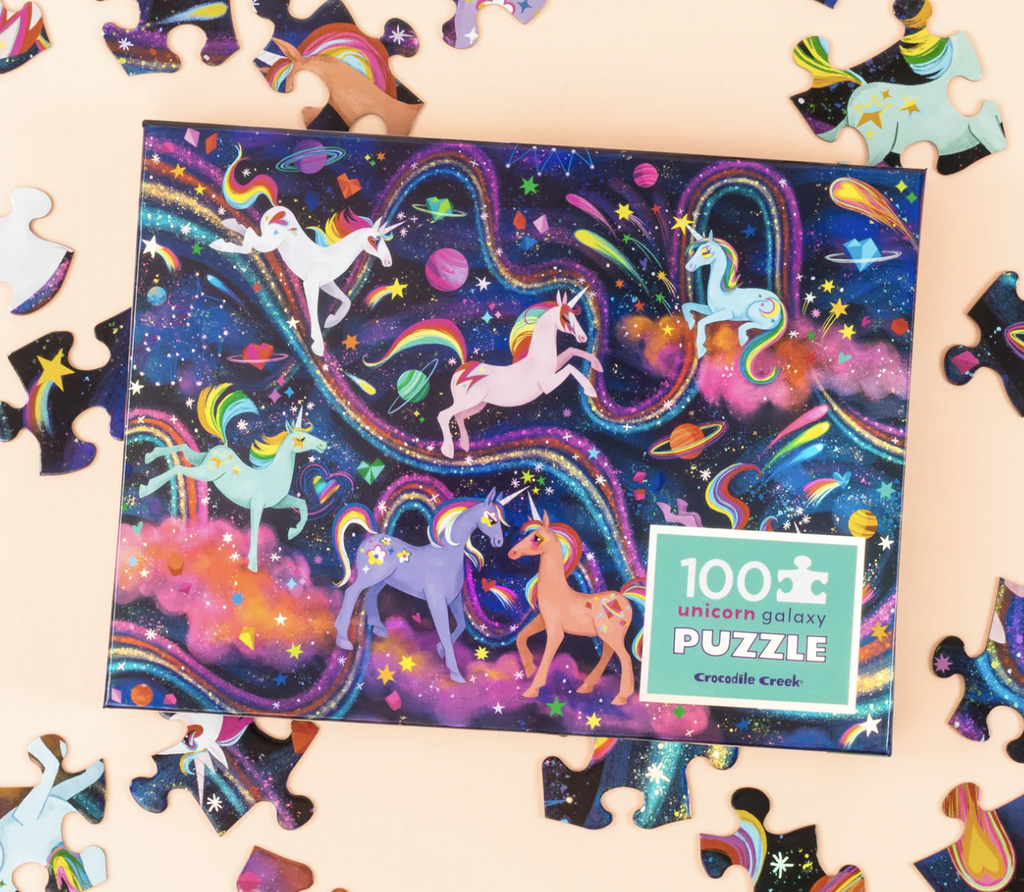 We have run out of stock for this item.
Children will delight in exploring these beautifully illustrated 100PC puzzles printed on shiny, iridescent holographic foil. 
These high quality 100-piece puzzles will encourage children to use their imagination as well as problem solving and concentration skills.  The large, sturdy pieces are ideal for little hands. 
100 puzzle pieces perfectly sized for little hands
Ideal for gifting
Encourages hand-eye coordination, fine motor skills, problem solving and confidence building
Completed puzzle is 60cm W x 45cm H, box is approx 30cm W x 22cm H x 4cm D
Suitable for ages 5+