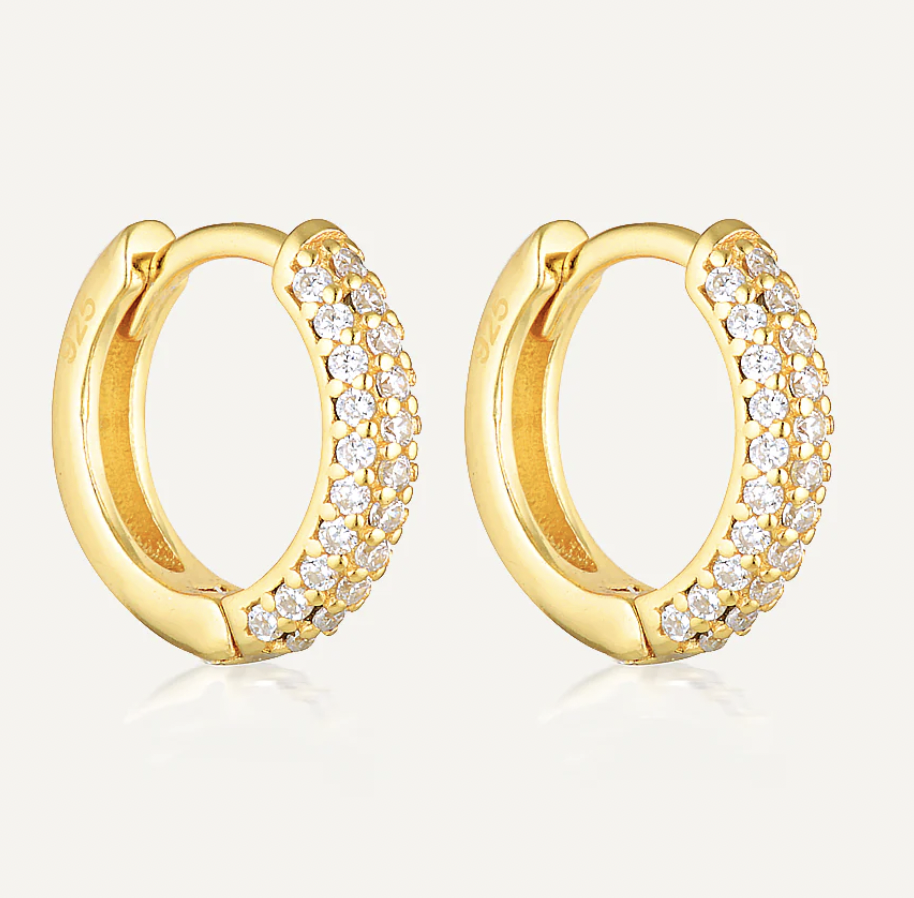 Sparkle and shine in our best selling 
Chloe Pavé Huggies. The perfect balance between subtle and bold. Layer them or wear them solo, the versatility knows no bounds. 
White Cubic Zirconia crystals.
18K electroplated gold on 925 Sterling Silver. 
Pair the Chloe Pavé Huggies with the Alice Huggies for an everyday look. Or add a second pair of Chloe Pavé for extra impact.